The service page is one of the core foundations of any service business website. A good service page will be informative, easy-to-read and have a proper architecture. Many service-based businesses often drop all of their service list on one page, unfortunately. This is not a good idea for search engine ranking purposes.
The problem is when you just drop all your services on one page, in a list the search engines don't have much their grip onto. A much better strategy is to link each service out to its own page. For example, a painting company would put services like "outdoor painting" "indoor painting" "commercial painting" "Residential Painting" and more all listed as links off of the main service page. Each of these sub pages would expand on the service process and what the company does better than the competition.
When you link out to services instead of just flat listing on the page, it creates a much better architecture for the search engines. Having a landing page URL for each service category and location a customer would search is a necessary component of ranking in the search on Google.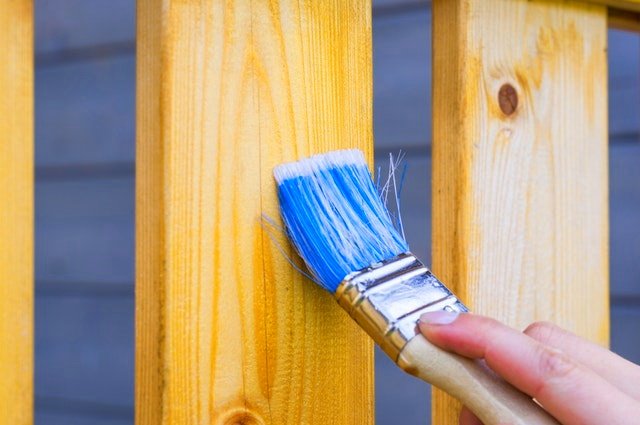 For example, "painting service west end Billings MT" could be a page "website.com/painting-service-billings-mt/" and that would then be linked to off of the main services page. This is the best way to get ranking for any specific search phrase.
The more in-depth you can dive into a specific service category on each page the better it will rank. It's also a good idea to go back in to fill in these categories more content over time as you learn more and gain more value in the search engines by updating the pages as it is a big ranking factor that Google uses. So it's a good idea to have more in-depth categories descriptions on those pages and then link out from one main service menu and keep them regularly updated.
The next goal would be to drive as much traffic and links to the landing pages that are most important to your business growth. Which service categories bring in the most revenue? Set those up on campaigns to drive traffic to those landing pages. Make sure to track the traffic on Google Analytics to that specific page to see how well it is doing and then check the rankings in Google to see how well the SEO is going.
It requires a continued and extensive amount of work to rank #1 in a competitive search in Google. I wish you the best in your journey to the top of the search engines, let me know if I can answer any questions!
Read next: Billings Web Design