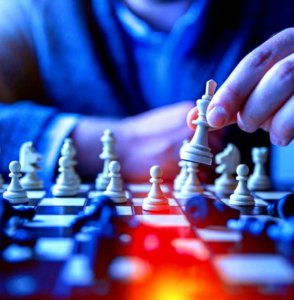 Domain strategy is a focus point I like to bring up when speaking to someone starting a new business. I always ask if they've thought of a domain name yet, and then I go into my advice on how to select the proper domain name.
Most people think that the domain name selection process is as simple as picking a domain name that matches up with the business name. And in a way that is somewhat correct, in the sense that most businesses will want a vanity URL which matches up exactly with the actual business name.
For example, SkyPoint Studios vanity URL is skypnt.com. Our performance based URL is skypointwebdesignbillingsmontana.com which has the keywords that match exactly with what a customer would search on Google.
Domain strategy requires thinking a little bit more about how Google serves up their search results and how picking the right domain name will make a big difference in search. Let's use a hypothetical business called ABC plumbing.
ABC plumbing is located in Billings Montana. Now the business owner is going to want to own ABCplumbing[dot]com and there's nothing wrong with that. However, my advice is to register a domain with the exact search keywords that a customer would be looking for.
So for ABC Plumbing's main website I would recommend registering the domain plumbingbillingsmontana[dot]com as it matches up with exactly what a customer might search on Google for.
Why is this important?
Because the closer of a match that the domain name and the search phrase are, the more powerful the domain will be in search results. Does this mean that ABCplumbing[dot]com could never be number one for the Google search "plumbing Billings Montana?" Not necessarily!
It would be much harder to rank that domain versus plumberbillingsmontana[dot]com. This is why I recommend businesses focus on getting a keyword friendly domain to run their business on top of as well as a vanity, which can be used for emails and other purposes.
There's no rule saying that you can't have two websites, one for performance and one for looks. This is something to think about if you're serious about being successful in business. SkyPoint Studios has two different URLs and it works very well for us as we are number one for "web design Billings" in Google search.
Have a question about domain strategy? Have a question about search engine optimization? Hit me up on my contact page and I'll be glad to assist you!
Read next: Using Expired Domains