Ranking on Google Takes Time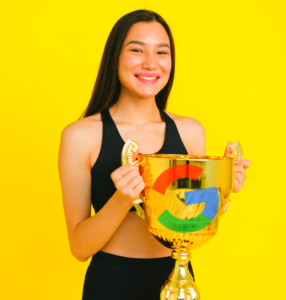 Ranking on Google takes time. That's it that's the whole article, lol. No, in all seriousness, it does take time to rank on Google.
I had a client call me today after their website went live yesterday and asked why they couldn't find their business on the first page when they looked up the keywords in their city.
I explained it's way, way too early to see this and it will take at least 2 to 3 weeks, but probably longer than that to start ranking. One of the most common misconceptions that customers have is that all you have to do is throw up a website and boom it's right on the front page of Google.
In reality, Google wants to see exactly how the website performs over a long period of time to make any type of judgment on where to place it in the search engine.
Google wants to make sure that their search is the highest quality possible. Therefore, one can't just throw up a website and have it rank on the first page immediately. This would ruin the quality of Google search!
This is why back links are so important!
Backlinks are an endorsement from other websites stating how important your website is for a particular topic or keyword. The more backlinks your website has coming from legitimate websites, the better it will do in Google search.
Also, the longer your website has been online, the better it will do in search. As a general rule, brand new websites do not rank on Google. It does take time and usually it's months before you start to see any type of good positioning.
The more often a website is updated, the quicker it will rank as well, but it doesn't mean it will rank immediately. Updating a website includes adding photos, text, videos, audio, etc.
Every action on the website matters!
Even simple actions like removing things or moving elements around will trigger the search spiders to re-crawl the website. And the more often the spiders are crawling the website the better it is for the overall score of how relevant the website is, which in turn leads to higher ranking results.
Have questions about how to get your website ranking number one on Google? I will be glad to show you around SEO and all of the techniques required to have a number one position website in the market!
Drop me a line on my contact form located here and I will get back to you as soon as possible.
Read next: Brand Positioning SEO