One of the best ways to build your business is through networking. Networking takes a lot of different forms, mainly in the form of groups that most people are familiar with. Groups are a great place to meet new people and get exposure to the business. BNI is a great networking group to help you make these connections. But there's a different type of networking that I'd like to talk about today that can be quite successful that I called power partners.
Power partners.
Are anyone who can refer to business that is analogy to the nature of your business.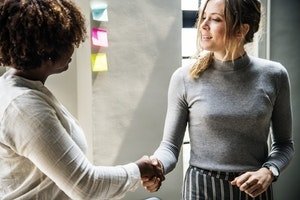 So for roofing contractors, it would be drywall contractors or concrete suppliers, for example. For salons, it would be massage therapists, chiropractors, and boutique clothing stores potentially. The idea is to find these businesses that can help you grow and you can help them grow. This is such a great way to expand your network and co-market. Co-marketing is when you put together a benefit for both your customers and the customers of your power partners.
Are you currently using power partners to grow? Who could you use to expand your network that would have a book of business that would transfer into success for your company? If you need help with answering these questions, give me a call 406-208-8733 or fill out the contact form located here.