Will AI Replace Graphic Designers?
I recently tried out the AI art engine called Midjourney to make some different art pieces and I have to say I'm pretty impressed by what is possible.
Midjourney is an AI art creation engine that anyone can use. It's built off of a Discord server that you can join for free and enter a room where there is an ability to add a command line, which is /imagine, after that you type in the command of what you're looking for.
So if you want to see the city of Las Vegas in the future or you want Bugs Bunny driving a Cadillac, whatever it is you can possibly imagine the engine will start to create four different versions of this for you.
Once the four versions come up, (they come up in about a minute), then you can select the first, second, third or fourth version to upscale to a higher resolution level. The higher resolution will be around 1500 pixels, which is pretty good for most applications online.
Additionally, you can select variations of one through four and the engine will spit out another four type of designs based on that first version. This is really cool and allows you to create a lot of different artwork very very quickly.
The art is quite fantastic and surreal and is often times not necessarily exactly what you're looking for but can be quite cool. Getting it to be commercially viable so the art is valuable in the market seems to be a little bit far off still but it's getting pretty close.
I noticed several people using the engine to create logos for businesses, and I thought this was pretty cool, because the logos it creates are quite intricate and detailed. The issue with the logos was that the engine was not able to create the actual name of the business properly, it was making some made up language.
The made up language looks like Russian or something like that. I think eventually the engines will get it to where they actually properly lay out the text, slogans and things like that properly for logo creation, but right now they're not quite there yet.
So I do think at some point this will replace some of the labor that graphic designers are doing, not entirely, but some of it. The ideation and creation of different versions of a logo can all the outsourced to the engine, and the engine will spit out a bunch different variables that can be presented to the client.
The firm could let the client know that these were AI generated, and then the client can select what they like and then the graphic designer can then take that design and fine-tune it, and properly lay it out. If that is the case, I don't think AI will replace graphic designers, at least not in the short term. It will only assist graphic designers.
At some point there will be a tool that will create websites as well. It will be able to create some really cool designs very quickly and then the website designer will go in and take it the rest of the 20% of the way to finish all the details, clean everything up before publishing the site.
The web designer will still be doing web design work, but the overall workload of creation of coming up with cool ideas will be outsourced to the AI engine. I really think this is the future and the creativity that is possible with this is quite impressive.
If I was writing a sci-fi novel or creating a sci-fi game, I would love to use the AI engine to create assets for that reality in that world. It would be so easy to do that now as you can spin up all kinds of different assets with Midjourney currently.
Whether it is a bunch of orcs or aliens or elves or whatever you name the type of creature you can make and combine with what's currently available and make different variations on that quite easily, so for sci-fi I see it as a huge current valuable tool right now.
And I do see a lot of people using it for sci-fi character generation. Some popular sci-fi themes I saw were cyber punk, anime and medieval characters. I see quite a few people using cyberpunk.
You can actually upload an image or basically find an image of already on the web find the actual URL to it, and you could load that into it so it will make a variation with that image. I did a couple test using one of my pictures and told the AI engine to put myself on the cover of Forbes magazine. You can see what it created for that, which is kind of interesting:


I think uses of actual photos with the engine are going to be quite popular when people want to make variables of their own photo mixed with some kind of fantasy. Notice that the face of the of this picture doesn't really resemble me that much in the way you would be able to look at this and say that's me. But it's still kind of pretty neat!
I'd imagine that future variations of AI will be able to re-create my face exactly so it does look like it's actually me in the photo. I did notice some others that were doing it work pretty close resemblance is what they actually look like, which is impressive.
Have you had a chance to try out any AI generation artwork yet? If not, go out and check out the Midjourney engine I think it's really super useful. You can try 25 times for free with an email account or you can subscribe for around $10 per month to be able to use it.
Here's some more artwork I created with the AI engine: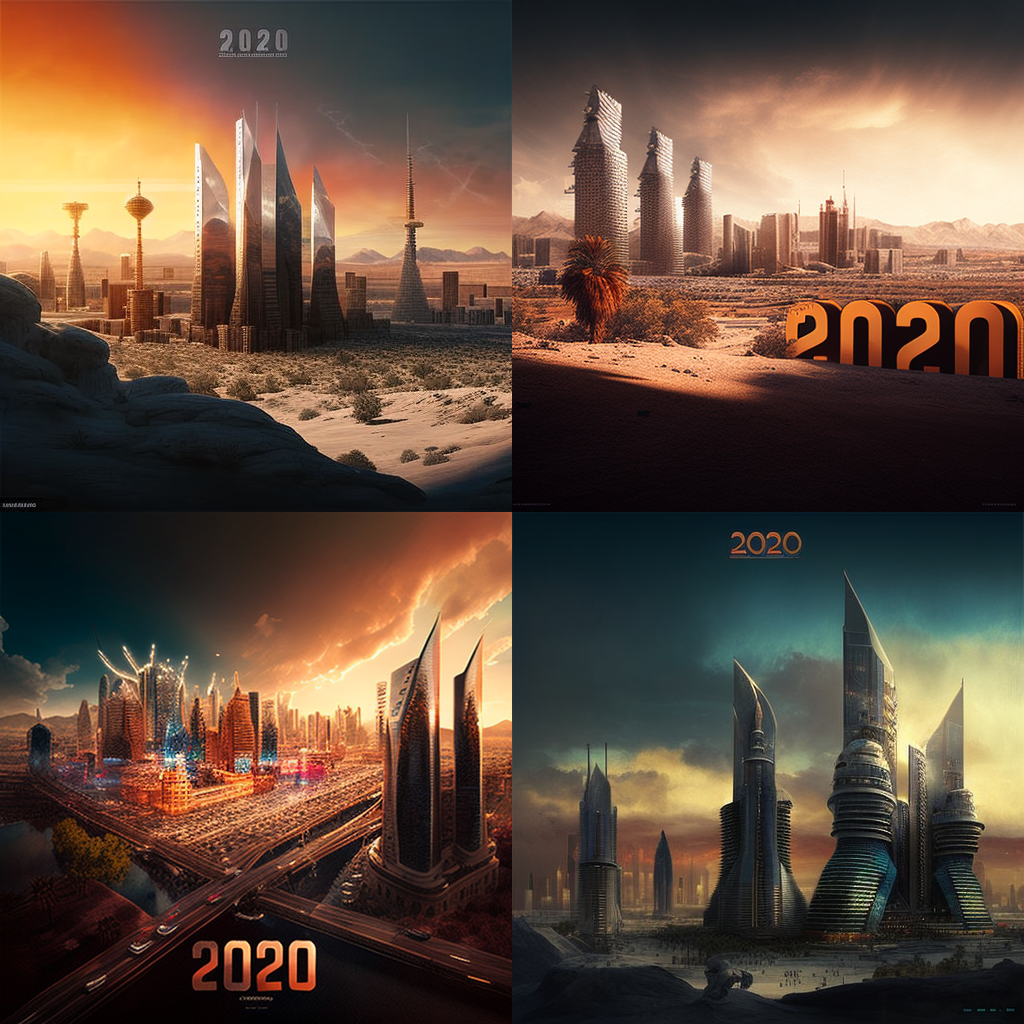 I think it's really helpful to go check out the link here and sign up for it. Hit me up with any questions on AI art you may have and share what use cases that you're using for this AI generative art!
BTW: All the artwork on this blog post was created by AI (:
Read next: Finding Website Pictures