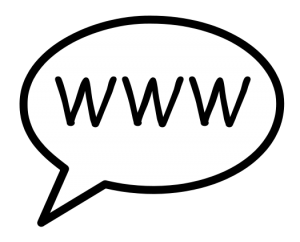 We all know of the popular websites.  They are well designed, inspiring, and they draw a lot of visitors.  Too often we think these are all big name companies that dedicate hundreds of man-hours to the website project, and we think that it is something that is totally un-achievable by most people.  Some of that is true.  Most people will never have a winning website simply because their mindset is "I will never have a winning website."  However, there are so many people and companies out there that have gone from no online presence, to website success.  The Base Camp of Helena and Billings is one of those companies.

A dozen years ago, as the internet was picking up speed (at least here in Montana, elsewhere it was being used even more efficiently), this outdoors store in Billings that I love to visit launched their website.  I was excited because this finally meant I didn't need to go spend hours browsing the racks at The Base Camp.  Instead, I thought, I would be able to log on and browse some sort of online catalog.  You see, site like Sierra Trading Post, and Backcountry.com had been up and running for years already.  Well you can imagine my disappointment when I went to the site and it was a one page ad showing a wilderness picture and the contact information for the two stores.  They hadn't even posted their hours online.

At the time a friend of mine was working at the store as a sales associate.  He told me that he had brought it up to the owner several times that the website needed to be bigger, yet was told the customers didn't need a big fancy website.  After a while, I gave up hope thinking they were stuck in the doom of Billings businesses: barely an online presence.

If you head over to The Base Camp website now, you will find an entirely different story.  That friend now works as a manager and, while I can't confirm it was his doing but I think he had a big pull on the decision, the site has expanded immensely.  There are vibrant colors that help draw the eye (but not too vibrant as to look like a mid 1990's era website).  An easy to use navigation bar across the top and most importantly lots of pictures and videos.

This website is well laid out with just enough information to keep the visitor intrigued, but not overwhelmed.  The videos are informative and easy to watch.  Their one downfall is that they need more text.  Search Engine Optimization relies heavily on text.  Since Google, and other engines, cannot quantify a video, there needs to be something to accompany the video and help the engine know what the content is.  Unfortunately, this site hardly has anything along those lines.

There are so many businesses in Billings that do not yet have websites.  Too many of the owners look at the costs associated and think, "I am doing just fine without the site, why waste the money?"  The answer is simple: those dollars that you invest in your website will return to you 4 or 5 times over with new clientele.  When I am searching for a business, I begin by typing the industry into Google.  If your website doesn't come up, or I get a listing but no website, I pass right over it.  The Base Camp started out their online presence fairly early, but only recently did they do it right and move from no online presence, to website success.

If you have a business and want to know what an online presence can do for you, get in touch with Jophiel here at SkyPoint.

https://skypointwebdesignbillingsmontana.com/wp-content/uploads/2014/01/Website-success-story-SkyPoint-Blog.jpg
593
890
Skypoint
https://skypointwebdesignbillingsmontana.com/wp-content/uploads/2019/04/SkyPointStudiosLogo.png
Skypoint
2014-01-06 21:26:24
2016-03-13 16:00:19
A Story of Website Success