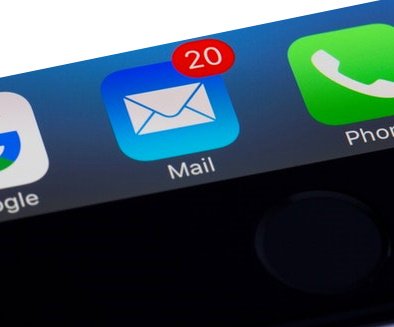 Receiving website form plagues many website owners. The issue often is that mail sent from a website is interpreted as spam by many mail providers.
So in this article I'm going to show you how receiving website form is possible and rather easy. First this article assumes that you're using WordPress for your website structure and that you have a reliable contact form in place.
I like to recommend Clean and Simple Contact Form because it always seems to work.
Many people like to use Contact Form 7, but I find that it's not that reliable. The first thing we want to do is go into our email and see if the form is landing in spam.
If the form is in spam, select the checkmark next to it and then click the three little dots at the top menu. Inside this menu is an option called "Filter messages like these". Inside the filter these messages option menu is the subject line. Type in the subject line what exactly matches up with the title of your form.
For example our website form title is "Website inquiry" so I write "inquiry" in the filter subject box. Then click create filter and then select "Never send to spam".
This will make sure that the website form will go into the main inbox every single time instead of going to spam. That's the first way to make sure that you're getting website forms that are going into spam in your main inbox.
What what if you're not getting any messages at all? Well Google has a special code that can be added to the TXT record on a domain that helps to signify that it should trust the website form's mail.
That TXT value is: v=spf1 include:_spf.google.com ~all
This code will need to be added to the DNS on the domain name as a TXT record. Once that's done the mail should be more reliable and come through every single time.
Have a question about how to get your website form working properly? Go hit up my website form here and drop me a line, I'll be glad to help you!
Read next: Fix Contact Form