QR codes are a quick way of launching a web address. They are mainly used on promotional materials to send the visitor to a special landing page or to a website that would be of special interest. Typically they are not used for basic web promotion, but rather for events, specials, promos and such.
To make a QR code, there are many tools online that generate the pattern that smart phones can scan. To scan the QR code, a smart phone will need a QR code scanner. There are many QR code scanners on the Google Play Market and the iPhone app market. Make a QR code here.
What can you think of to make a QR code for? Your next event or a special discount on a product or service? Try out a QR code on a print piece and use a redemption code to track how many people actually scan the code and redeem the special.
The QR code reader for Android can be downloaded from the Play store here.
The QR reader for iPhone can be downloaded from the app market here.
It's easy to make a QR code, and it can add a lot of benefit to a marketing campaign if done successfully. Here is an article that discusses some of the most successful QR campaigns of 2013.
The QR code below goes to the marketing channel of this website. It was created easily be copying the URL (the link in the browser bar above that takes the visitor to the web page of choice) and pasting it into this QR Code Generator: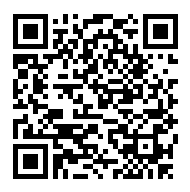 https://skypointwebdesignbillingsmontana.com/wp-content/uploads/2014/09/QR-code-SkyPoint-Blog.jpg
593
890
Jophiel Silvestrone
https://skypointwebdesignbillingsmontana.com/wp-content/uploads/2019/04/SkyPointStudiosLogo.png
Jophiel Silvestrone
2014-09-04 22:34:26
2016-03-13 16:20:50
Make a QR Code