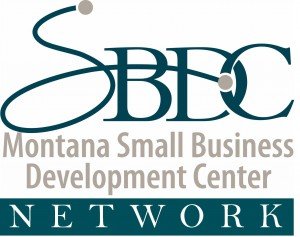 Photo Credits: Montana.gov

M

any people have the dream of being their own boss.  And there is a good reason for that dream.  As your own boss you get to set the hours, you get to call the shots, you determine pay structures, raises, and vacations.  Essentially, you make all the decisions.  And with that comes the responsibility that everything gets done.  Assuming you already have a great idea, you have done your background research, written your business plan, and you know what your business will do, here are the 5 steps to starting a business in Billings that you must know.

1. Determining Your Business Name

Before you really even get started, look up names on the Montana Business Entity Search to see if your desired name is already taken. 
The name is important; it is the primary piece of branding that your clients and customers will see.  For example:  When you hear Amazon, do you think of the river, or the online marketplace?  Amazon in and of itself is a terrible business name.  The name does not conjure up any images as to what the business actually does.  But over time the website has developed that name into a household brand.  You can make your life easier by branding from the beginning with a strong name.  Keep in mind though that your business name does not have to directly match your store name.  So you could have a business named XYZ Corp. but your store is named Super Cheap Furniture Sales.
2. Registering with City and State
Before you can even begin to register, you will need to know what your business structure will be.  Are you an LLC, S Corp, Sole Proprietor, or something else?  If you are not sure what each of these entails, do some research before proceeding any further (a quick hint: most small businesses will want to be LLC's).  After you have figured out your business name and structure, then comes the fun part (by "fun" I mean hair pullingly aggravating).  On the Secretary of State website are all the forms you will need to register with the State of Montana.  After carefully filling out each form, and submitting them to the proper department, you can then wait up to 10 days to have your application approved (or pay the extra fee for 24 hour or even 1 hour processing time).  But you are not done yet.  If your business is residing in (or doing business in) Billings, then you will need to also register and get a license with the city.  The City of Billings webpage can help you find all the proper forms.  Too much work?  Too confusing?  I understand, keep reading for a simpler version.
3. Insurances, Licenses, Registrations
Depending on the nature of your business, you may need special licenses and insurances.  For example, any time you are working on someone else's property (be that physically on their land, or doing work on their computers or equipment) you will need liability insurance.  Essentially this will protect your finances in case you damage their property.  Contractors are very familiar with this, as they need insurance not only to protect their clients' physical property, but also themselves if they get hurt.  Along those lines, many businesses will need bonding.  A bond is basically an insurance against an unfinished job.  Contractors need it in case they abandon the job, the client can file a claim against the bond to retrieve their money.  Finally, if you have employees, you will need to research worker's comp insurance as well.
4. Branding Online and Offline
A business won't do a person much good if they are unable to brand and market that business.  Using both guerilla marketing tactics, and having a strong online presence, you can make your business known.  Online social media like Facebook, Twitter, and LinkedIn help to spread the word, but truly the best way to market online is to have a website.  Personally, if I am looking for a service, either in Billings or elsewhere, I do a Google search to find those businesses.  I generally pass over any that don't have a website.
5. WORK!
This cannot be stressed enough.  If you want to make more than a few thousand dollars per year, you will have to put in the time.  Most small businesses fail within 2 years of opening.  The biggest reason is that the owner does not put in sufficient time and effort.  Setting your own hours is great, but keep in mind you will probably have to set 60 or more of them per week.
Opening your own business is a great way to make an income.  You get to do what you love, and the sky is the limit.  Getting started can be a little bit of a chore, especially with all of the filings and registrations.  My advice is to leave that up to an attorney or an accountant.  Sure it will cost a little more, but they will get everything squared away.  If something is missed, then it becomes their responsibility to fix it.  This frees you up to doing what you do best: your job.
You can hire out the website work, SEO and content creation work (Jophiel does a great job at these), you can find various ways to do cheap offline advertising and use social media for cheap online advertising.
Keep these 5 steps to starting a business in mind and yours can be a statistical anomaly, one that survives more than a couple years!
https://skypointwebdesignbillingsmontana.com/wp-content/uploads/2013/12/people-coffee-tea-meeting-large.jpg
593
890
Skypoint
https://skypointwebdesignbillingsmontana.com/wp-content/uploads/2019/04/SkyPointStudiosLogo.png
Skypoint
2013-12-15 10:59:45
2016-03-13 11:18:20
5 Steps to Starting a Business in Billings