Delivering winning strategies and successful return on investment is something I do everyday for my clients. At the beginning of every year, clients and I will go over their online business strategy for the upcoming year.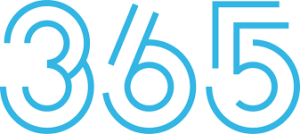 One of the most frequent questions I get asked during these meetings is "what can I do to really solidify myself at the top of the local search in my industry?"
One of my favorite suggestions for this quandary is the 365 day blog challenge. Basically it is a challenge you place upon yourself to create one blog post a day for a year straight. This requires amazing discipline, dedication and hard work.
The payoff is extreme, however, and the major gain from this will be high ranking search results in multiple verticals in the businesses industry. In addition, the website becomes much more valuable, and when tied with a solid social media campaign, the 365 blog challenge is a marketing powerhouse that few marketing tools can match.
Why is it important to do 365 days in a row, you may ask. The frequency of new content on a website is an important factor Google uses to place the website in search results. Frequent content publishing website will be put high up in search results, where stale sites that don't get updated will have a harder time competing.
This is why the 365 blog challenge requires sequential posting for the whole year. Daily posting is what the search spiders love most as it is the best chance Google and other search engines have of delivering the latest and hottest news, media and information to the search engines users.
Any writing is better than no writing, but if you are really looking for that competitive edge than the 365 blog challenge is just for you. It is especially a good idea to integrate the 365 blog challenge in competitive markets that may not respond to typical SEO tactics.
Accumulating a website with this much content can make you feel like you have a lucky leprechaun and his pot of gold when the business starts rolling in through the door and buzzing the phone off the hook.
Questions about how to implement the 365 day blog challenge?
Completed the challenge? Tell us about it in the comments below:
https://skypointwebdesignbillingsmontana.com/wp-content/uploads/2015/02/365-Blog-Challenge-SkyPoint-Blog.jpeg
591
890
Jophiel Silvestrone
https://skypointwebdesignbillingsmontana.com/wp-content/uploads/2019/04/SkyPointStudiosLogo.png
Jophiel Silvestrone
2015-02-22 23:01:53
2016-03-13 15:28:26
365 Blog Challenge